Life-Changing Features
BUDDY is an app that runs on your loved one's smartwatch. A companion app runs on your smartphone. You pick the categories you want to track. BUDDY uses smartwatch sensors to send you and your loved one(s) a range of alerts.
Fall Detection

BUDDY automatically manages fall detection.

Notification

Then it sends an altert to you, another caregiver, a health professional, or a first-responder such as an emergency medical provider

First-Responders

Emergency medical provider will be there to assist your loved ones.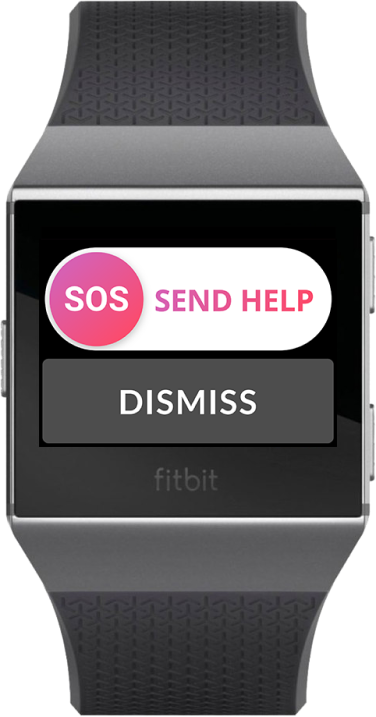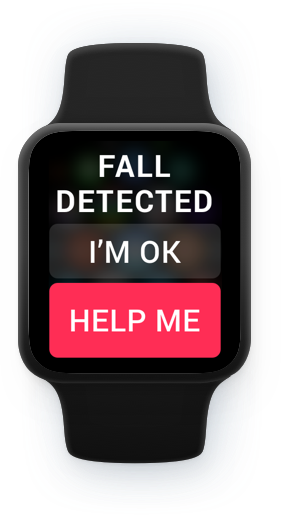 Managing Fall Detection
BUDDY uses machine learning to understand movement patterns, to screen-out "false positives" such as "sitting hard," and to predict when the smartwatch wearer becomes a fall risk.
When a fall happens, BUDDY will send an alert to family, friends, caregivers, health professionals, and first responders, such as emergency services. BUDDY also lets smartwatch wearers signal to loved ones if everything is alright.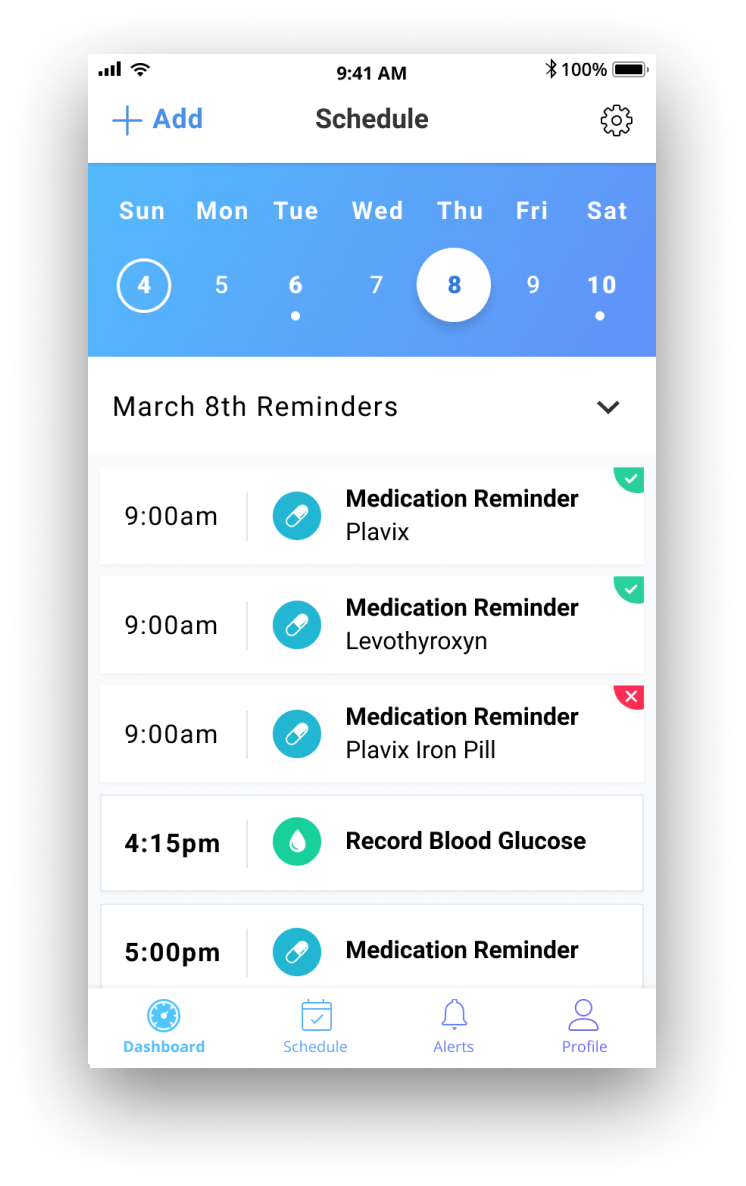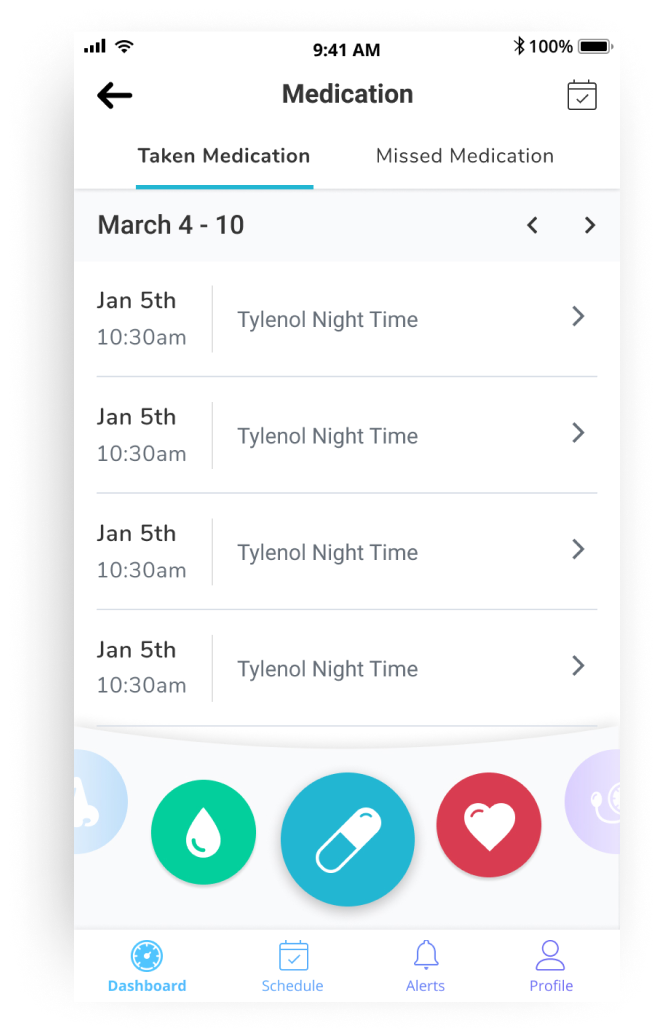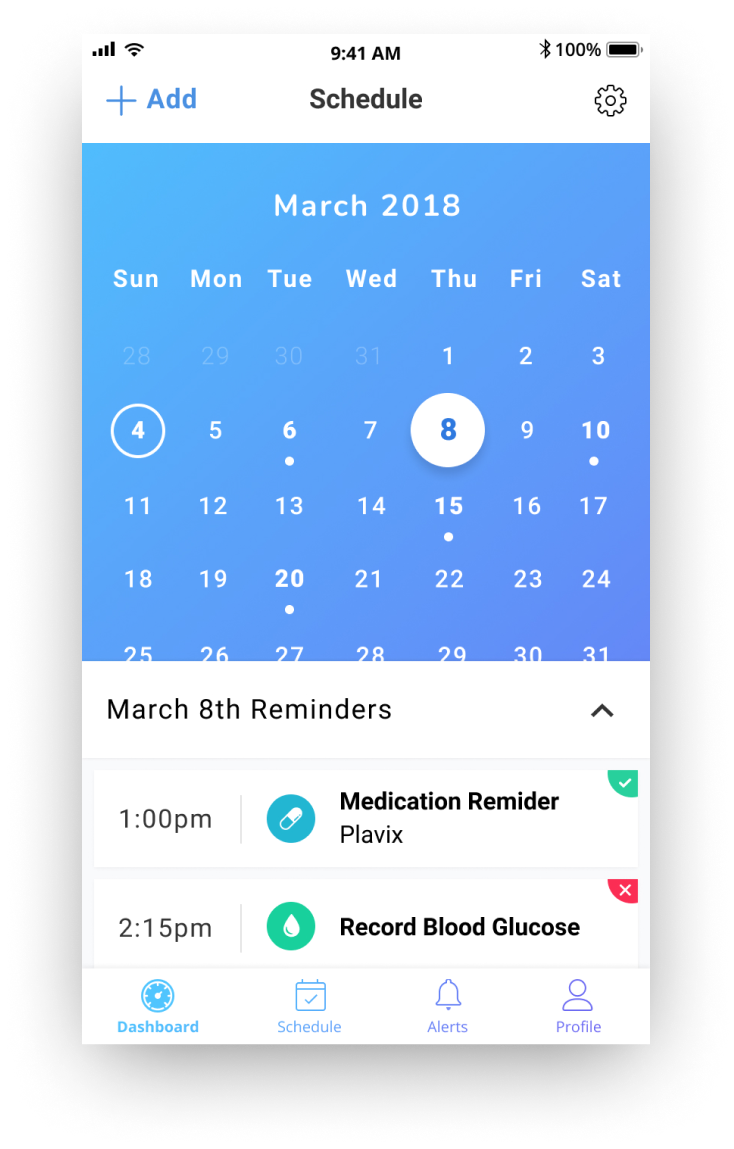 Medication Schedules and Reminders
Never miss a medication or vital sign measurement. Use the smartphone's camera to quickly and easily scan medications.
BUDDY confirms the schedule of medications and provides reminders to take them.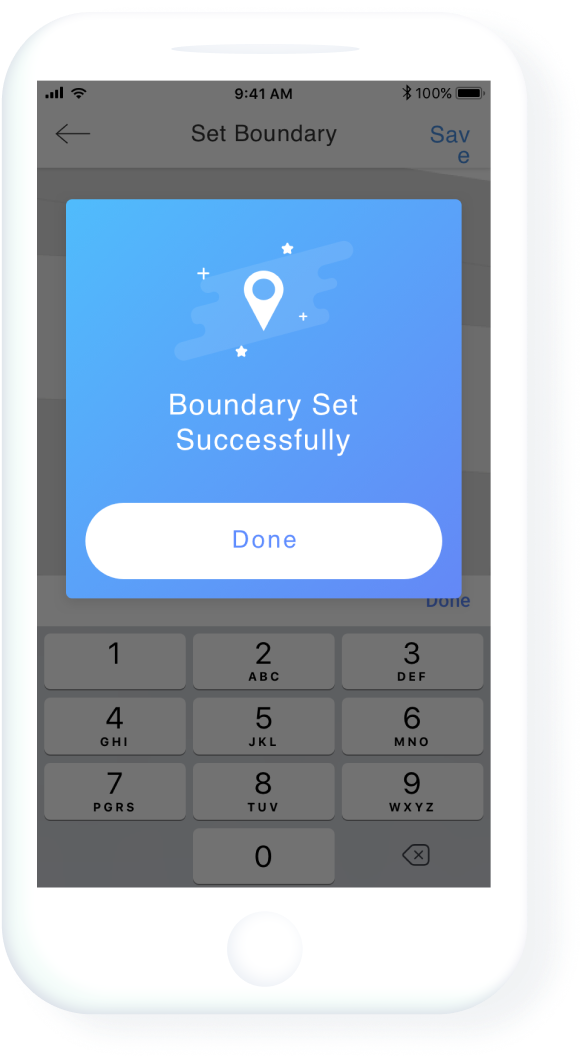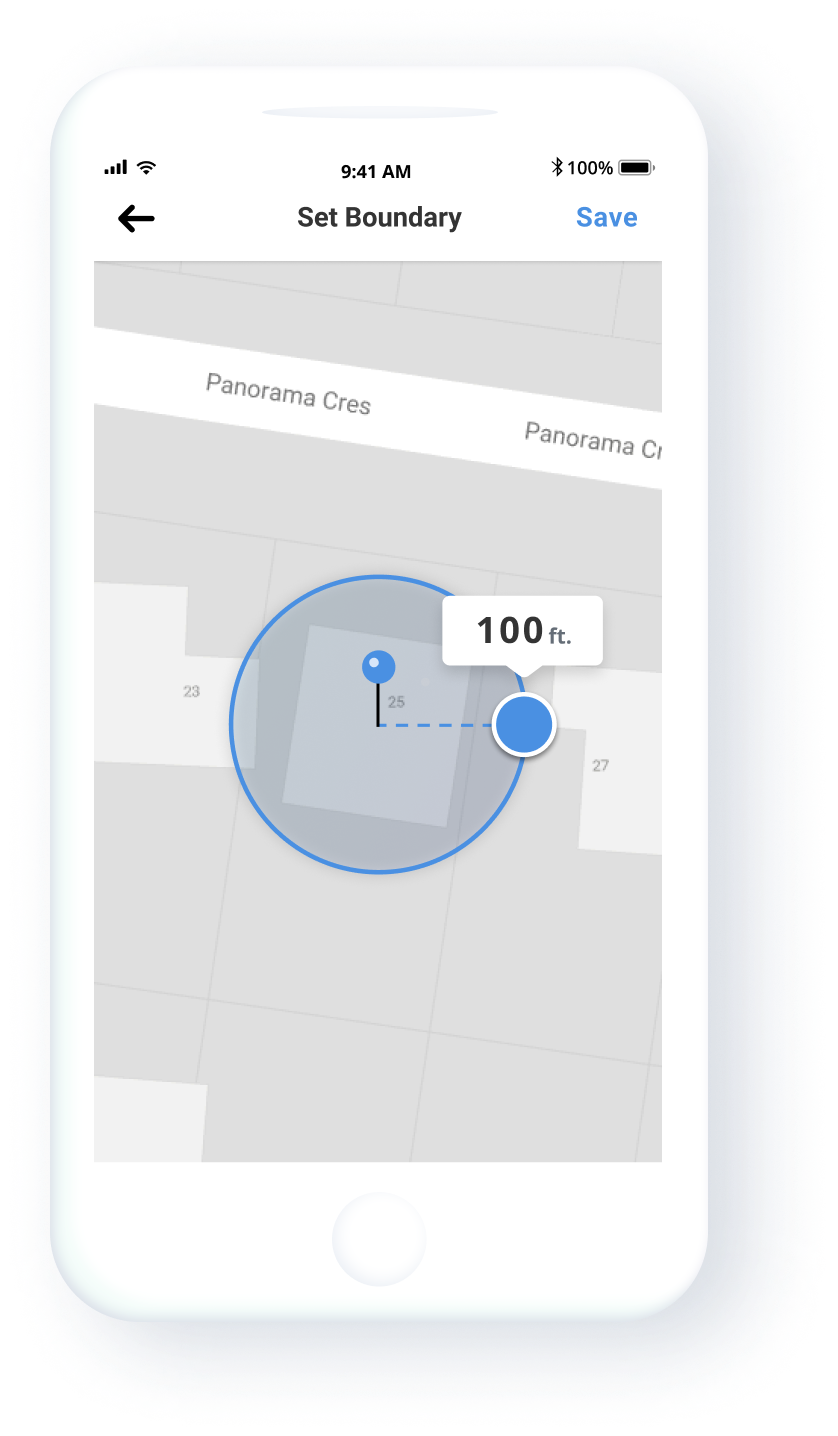 Boundary Alerts
BUDDY allows loved ones to always know where the smartwatch wearer is by setting designated spots and a safe radius around them for travel.
When virtual boundaries are crossed, BUDDY sends an alert to loved ones and caregivers.
Caregivers and emergency service providers can then respond quickly, providing guidance for a safe return.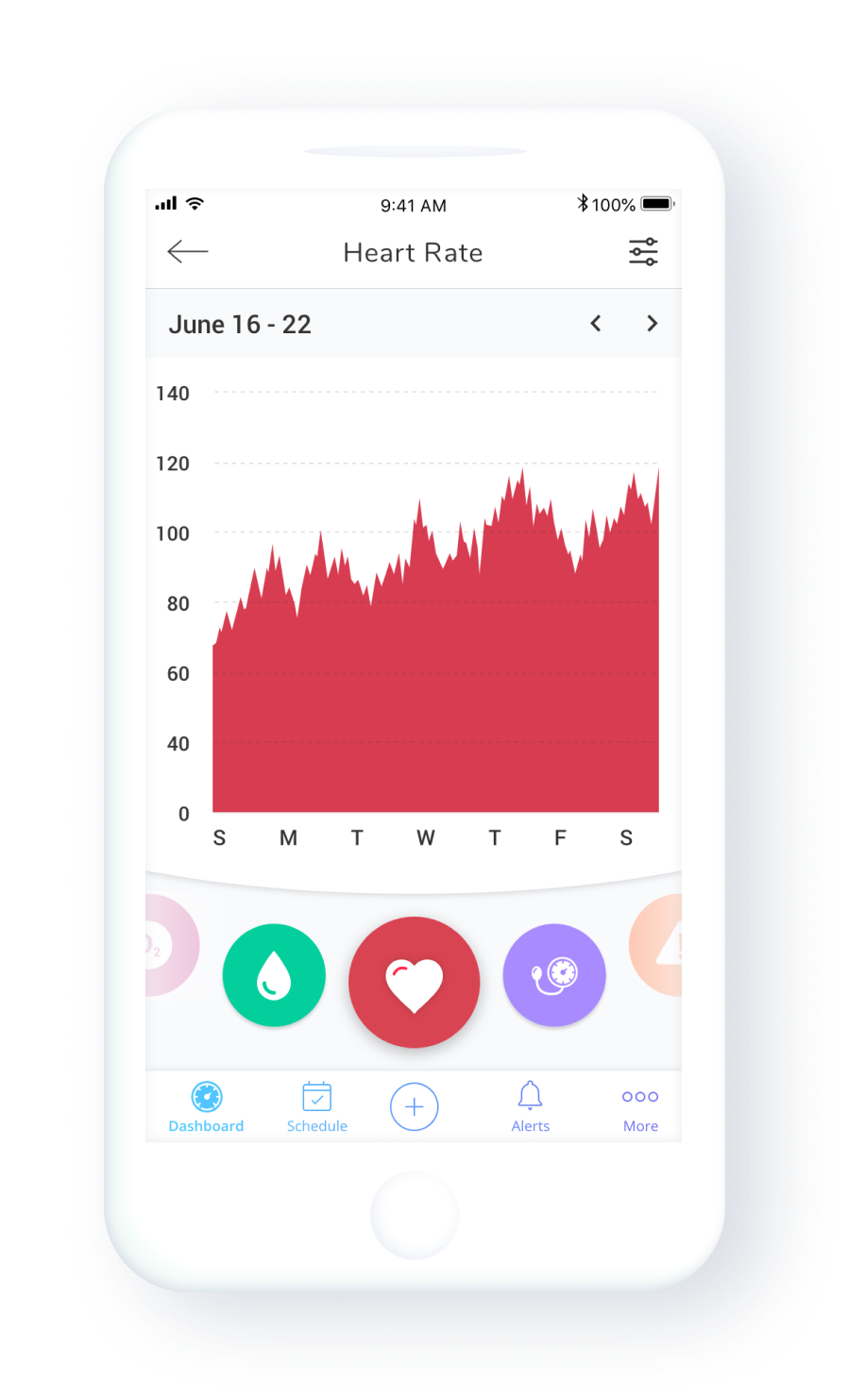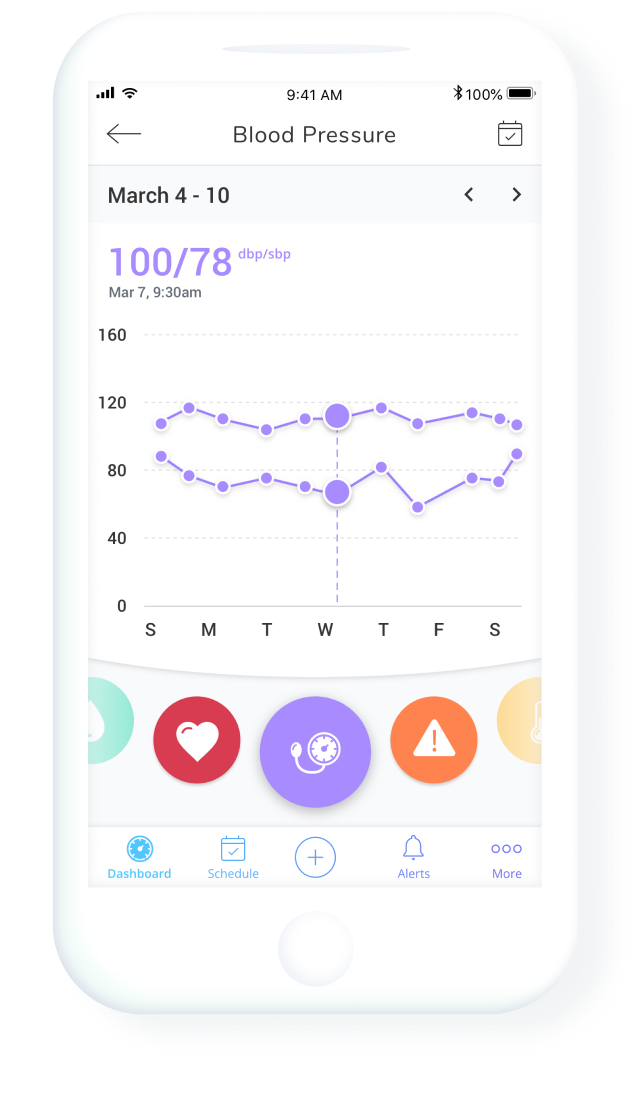 Vitals / Code Blue
BUDDY intelligently monitors vital signs.
BUDDY correlates changes in heart rate with other activity indicators and sends alerts if something is wrong.
BUDDY Routinely tracks and monitors blood pressure *.

* The watch or app doesn't monitor blood pressure but it can be manually entered or automatically entered by pairing with a third-party device (in partnership with iHealth Labs).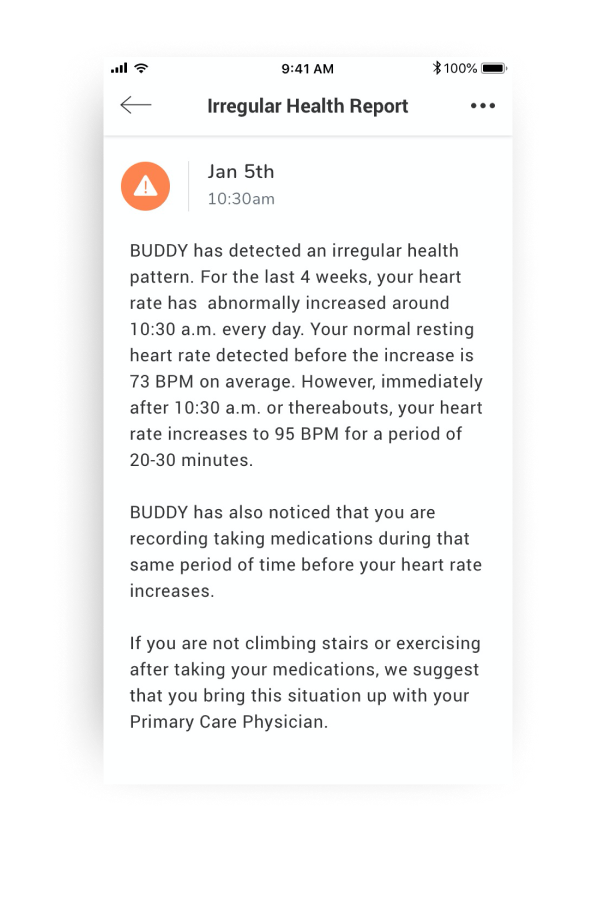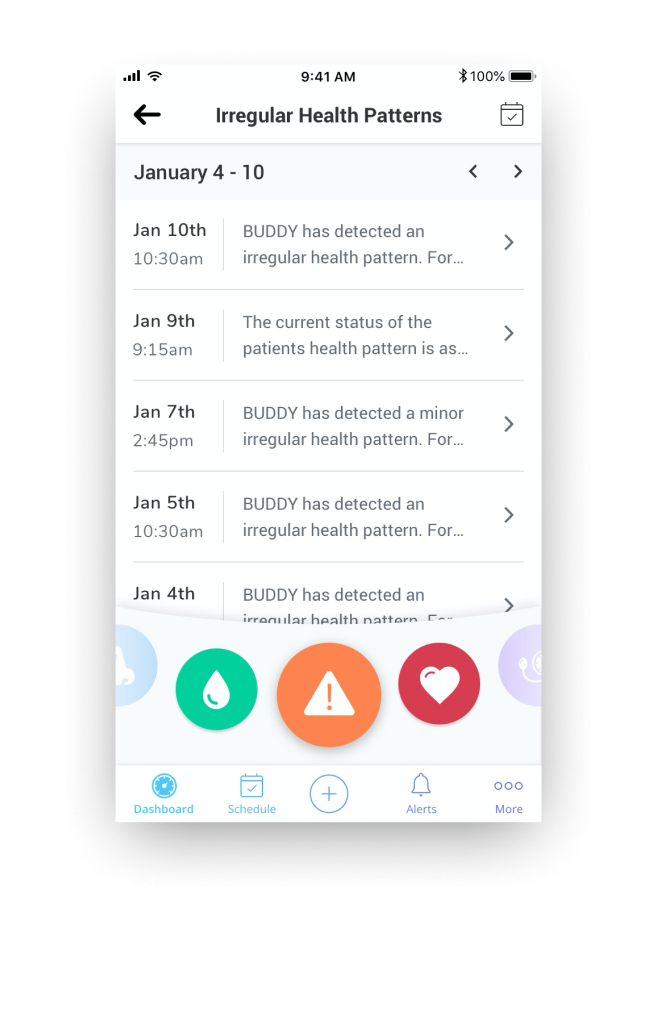 Irregular Health Patterns
BUDDY uses artificial intelligence and machine learning to identify the smartwatch wearer's health baseline. BUDDY then sends alerts when deviations occur for further follow-up with physicians and health professionals as needed.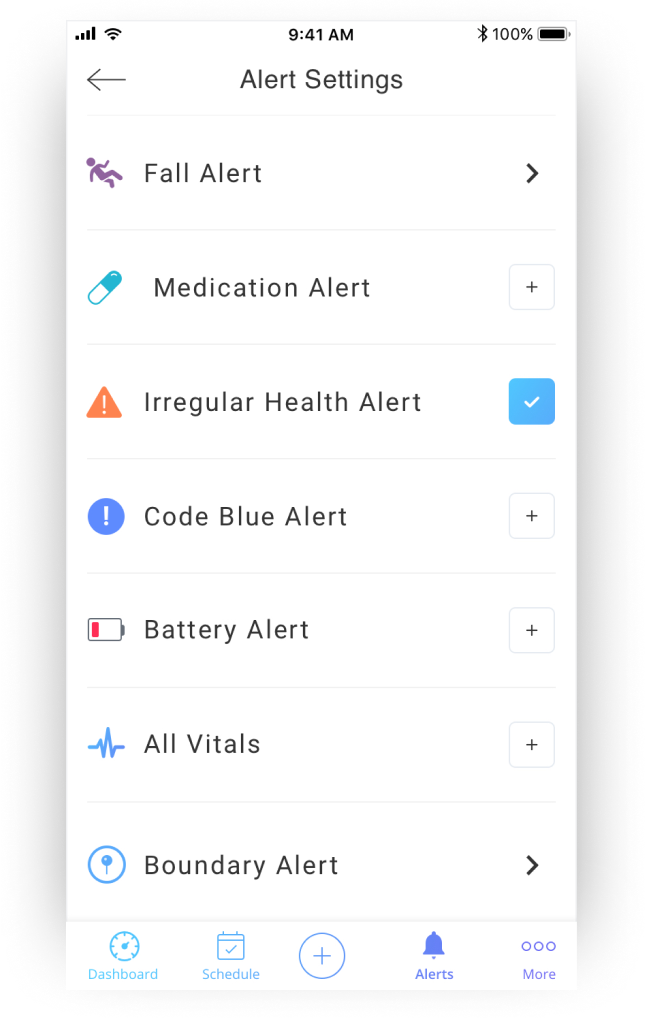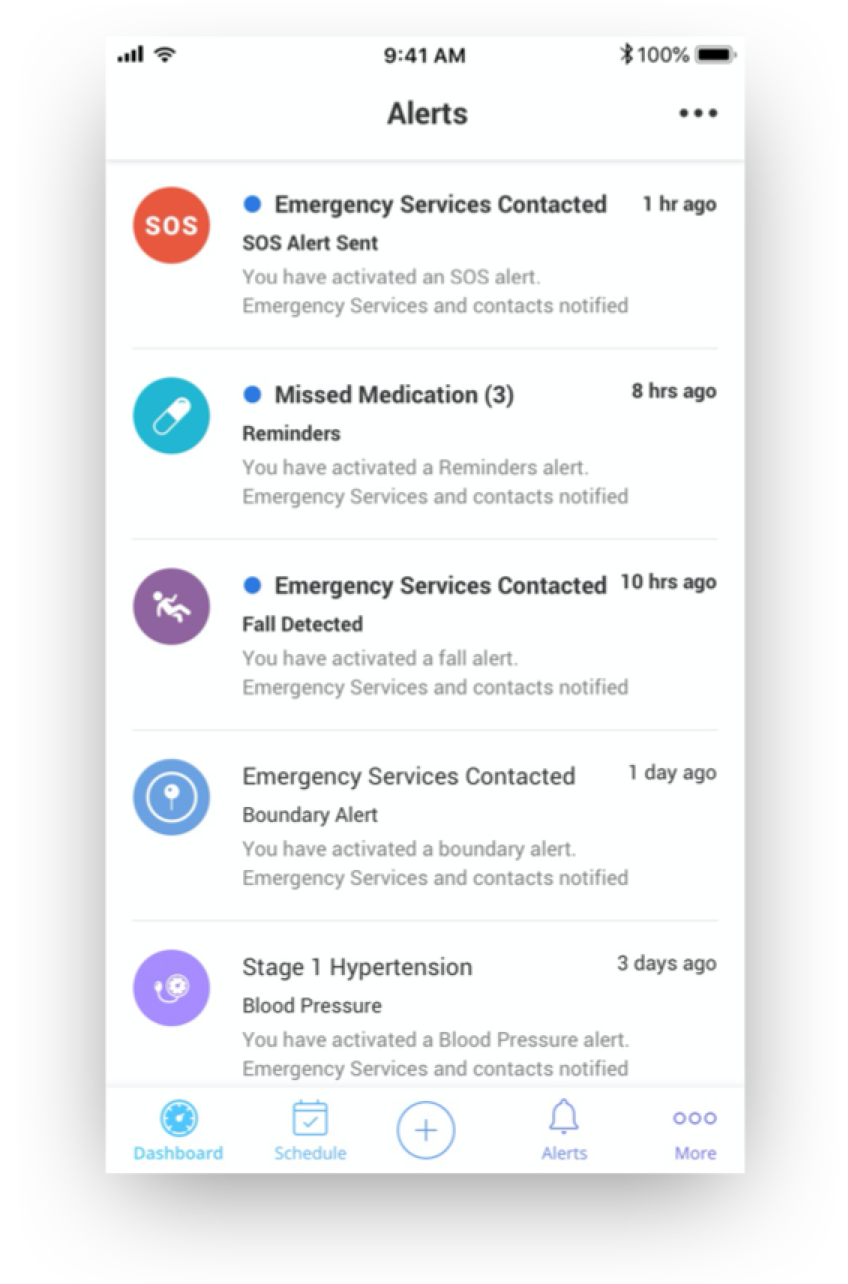 Safety Alerts
BUDDY lets smartwatch wearers tell others if they feel unsafe. Then, it uses the smartwatch sensors to provide location information.
Simply tap the smartwatch SOS icon, and BUDDY will send an alert to loved ones or emergency services.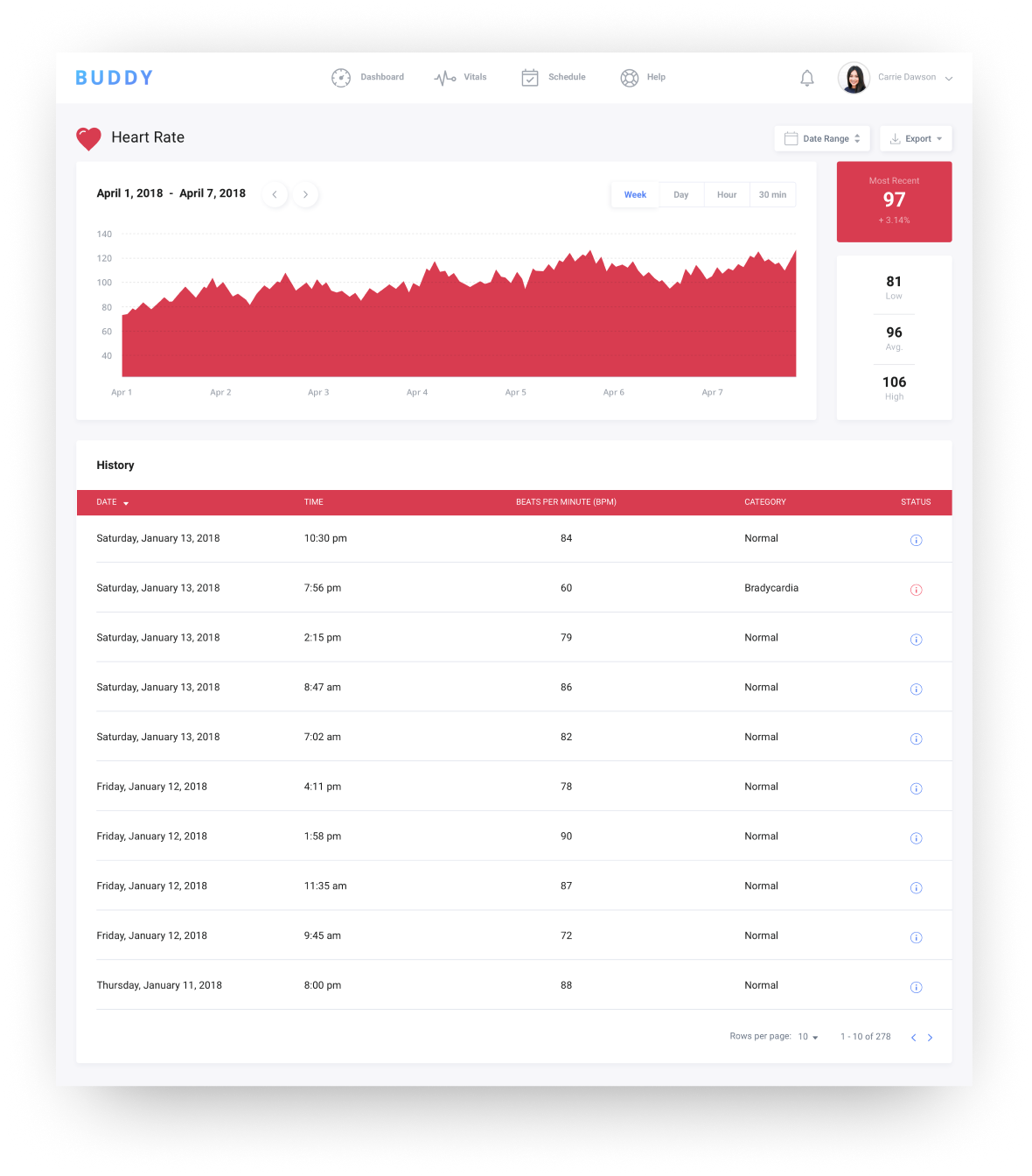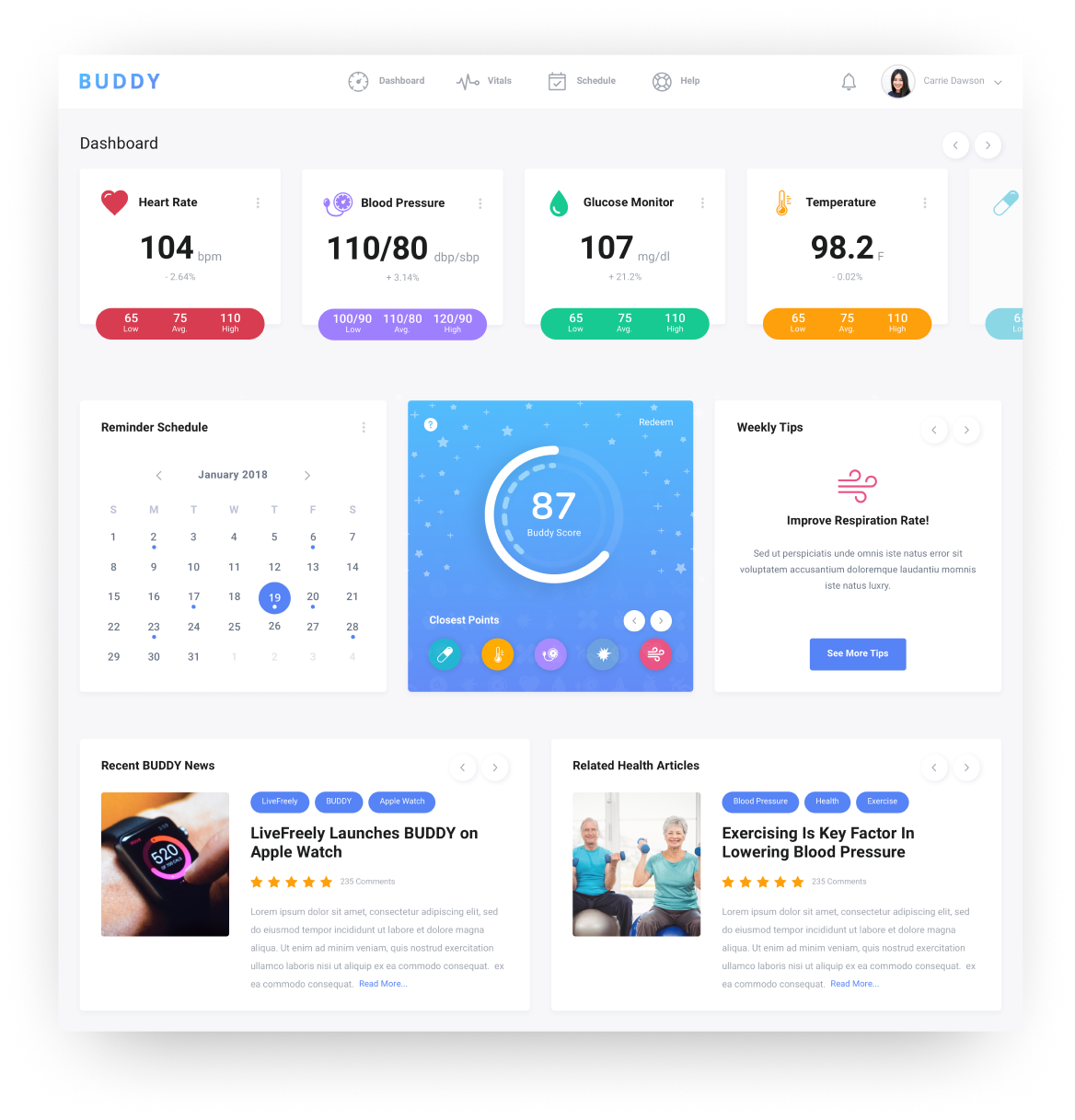 Online Dashboard
Keep tabs on health, wellness, and safety through BUDDY's informative and insightful online dashboard.